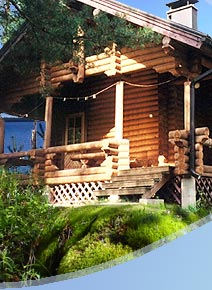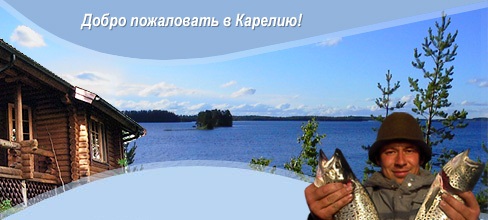 | | |
| --- | --- |
| | |
Fishing in Kareliya with us!
For a person who has been fishing in Kareliya at least once, who loves Karelia and its immense world of mossy moors and its ridges of hills, that are covered by wet taiga and girdle the horizon, its mirror still lakes and playfully rapid rivers, its rustling foamy waterfalls, for such a person it's enough to breath in an imperceptible aroma of the white night of the northern summer.

If you are tired of the hustle and bustle of the city, a holiday in Kareliya is what you need! If you are ready to swap the perks of the civilization for two weeks of fishing and enjoying the nature, Kareliya is the place for you. If you like the fragrant aroma of fish soup, made from the fish you've just caught, if you enjoy a leisurely conversation at a fire at night, if you savour the itchy desire to wake up next morning and experience the incomparable thrill of fishing that nothing else can match and that every real fisherman knows, we invite you to try fishing in Kareliya!

We offer to you fishing in the wild, a choice of several fishing lodges, situated on the picturesque islands of Pyaozero Lake, over 30 kilometers from the nearest settlement. Those, who have visited this wonderful region of Northern Kareliya once, will come here again and again.